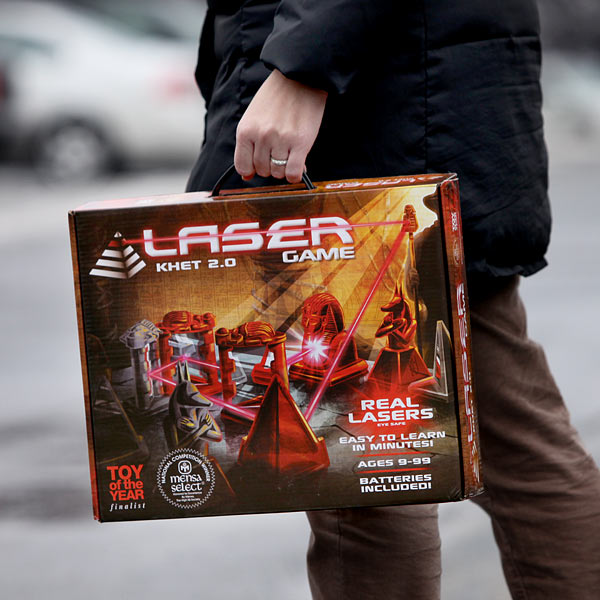 Khet 2.0 was one of the finalists for Toy of The Year in 2010. It's a board game that involves moving pieces on a board, similar to chess in order to eliminate the other players Pharaoh (King piece). The coolest thing about this game is it involves two types of pieces: mirrors and lasers!
Each mirrored piece can be angled to reflect the laser along the board until the opponents Pharaoh is struck thus ending the game.
But here's a sneaky game tip for you:
If you aim the laser directly into your opponents eye you can automatically win!*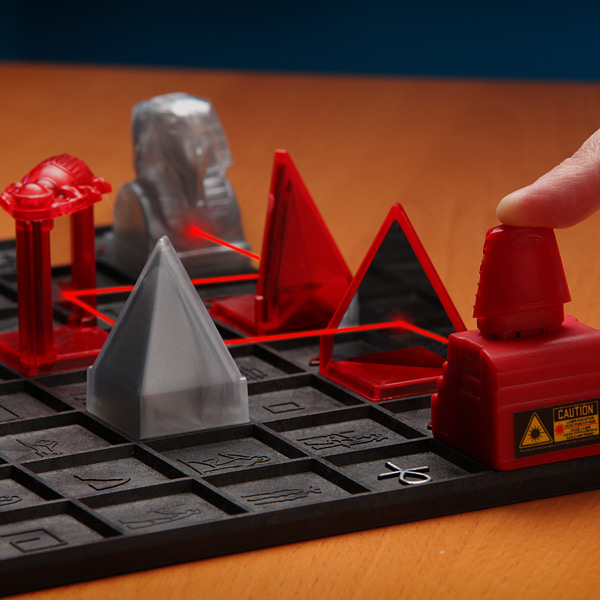 However, there's a caution sign on the game piece about not staring directly into the beam. Details.
See more images and buy Khet 2.0 after the jump
*laser beam is not actually real, it's been added to show the path of the game, sorry tron fans
*Disclaimer: For safety, lasers used in Khet 2.0 are actually laser diodes less powerful than those found in most laser pointers.
Tweet
Pin It