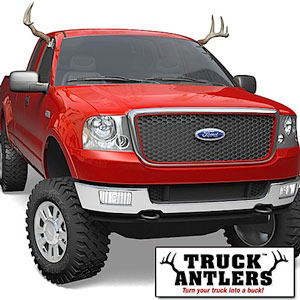 At first I wasn't quite sure what this was for. To celebrate the Christmas season maybe? Hunters camouflage?
I can picture it now. You finish your dinner at Black Angus and head back to your vehicle only to find a large buck humping your truck. Oh the humiliation.
No but seriously, what are these for?
Get the truck antlers here and blend in with the herd
Tweet
Pin It