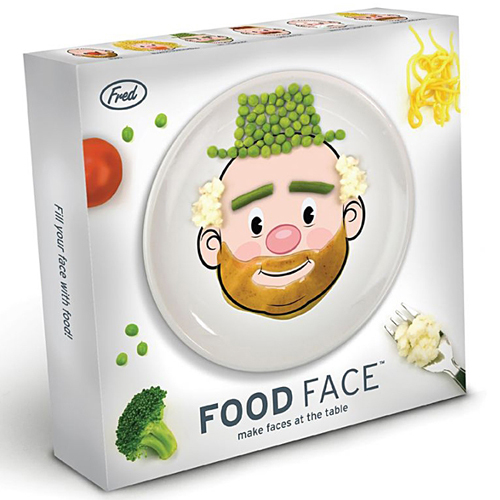 We don't always encourage people to play with their food. But with this cool product, we couldn't resist. This unique plate is another clever idea by Fred, made from quality Ceramic (which feels nice and heavy) and is about 8.5 inches in diameter. There is certainly plenty of room to create a bunch of crazy portraits with one plate.
It's also a clever idea that encourages children to eat a variety of different foods. Personally speaking, colourful vegetables make the best facial accessories. It's amazing what a little spaghetti hair and baby carrot lips will do for your complexion.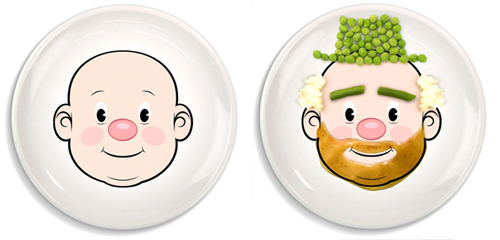 Ah yes, the gravy beard. And the pea hat. Ladies love the pea hat.
You know, if you were to throw a face plate party and serve up some meals with custom portraits of each of your children that would be huge!
And make sure to invite Mike Tyson, he'd love to eat your children.
Face Plate children, of course.
Get your Food Face Plate from Find-Me-A-Gift here
Product Specs:
• 8.5″ in diameter
• Hotel-Quality Ceramic
• Food-Safe
• High-Fire Ceramic
• Each plate is individually boxed
• Encourages creativity, art and makes meal-time fun!
• And honestly, it's totally for all ages. (that's our excuse)
Buy your Food Face Plate from Find-Me-A-Gift here
Tweet
Pin It