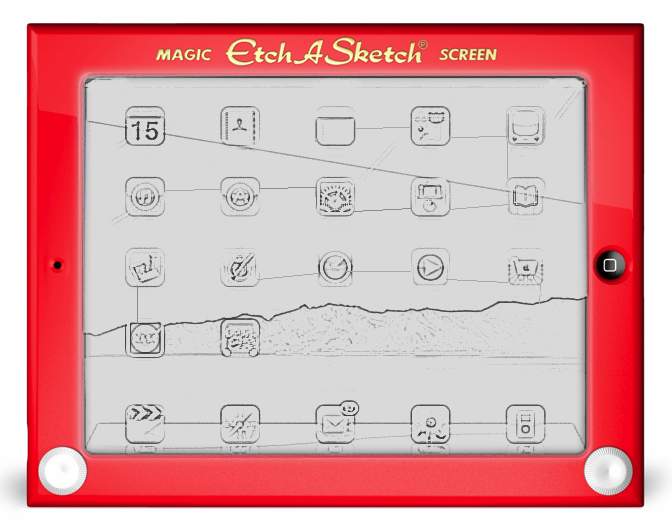 Looks like an Etch A Sketch, smells like an Etch A Sketch. It's an iPad.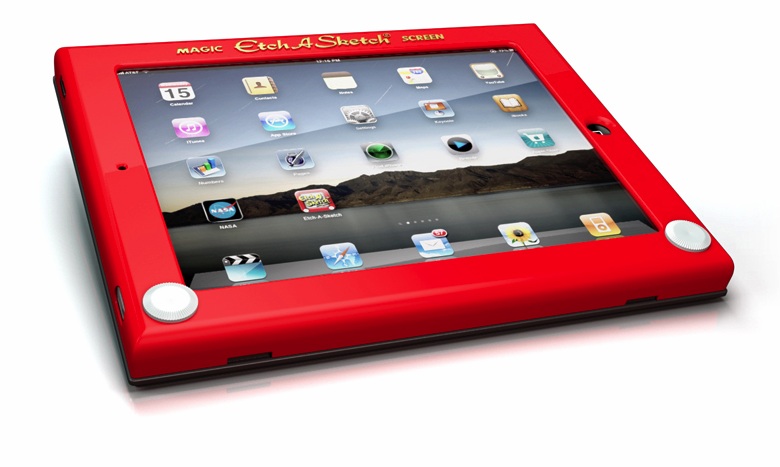 This cool case from Headcase makes your iPad look like a retro Etch A Sketch. You know…that toy we used as kids before screens had moving pictures?
Don't worry. I have no idea what I'm talking about either. Screens always had moving pictures. But apparently Etch-A-Sketch has sold 150 million of these bad boys. Which makes sense because it seems way better than what I played with when I was a kid.
Mercury.
Cool, bubbly, silver, fun, mercury.
Well now I'm older I can't have kids* but at least I can have this awesome Etch A Sketch iPad case. And it's probably for the best. Because I'm starting to think back that maybe I do have kids and I just left them at the apple store.
*Reading OneMoreGadget causes pregnancy in 4 out of 5 women. The 5th woman is a Sasquatch.
Get your own Etch-A-Sketch iPad case here
*Thanks to Terry for tip, who still tries to send me e-mails via an etch-a-sketch
Tweet
Pin It