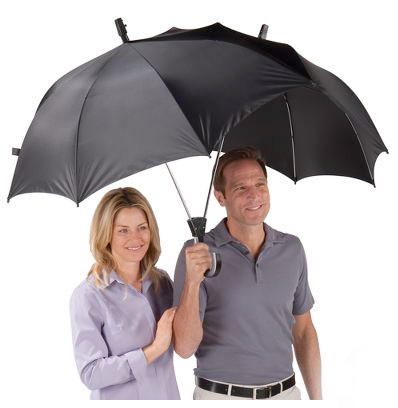 The Dualbrella makes me ask many questions:
Does the person holding the dualbrella right now look completely dead inside?
Is the dualbrella a complete and utter umbrella FAIL?
Is it impossible to NOT look like a complete douchebag while holding this?
The answer is yes.
It's often we have ideas that "seem" like a good idea while under the influence of alcohol and drugs, but normal patterns of life usually stop these inventions from ever seeing the light of day.
Such as:
Procrastination.
Friends.
Family.
The next morning.
More photos of this Dual-umbrella after the jump
*Thanks to Topher who totally knows his double negatives, dualbrella stylez.

Tweet
Pin It