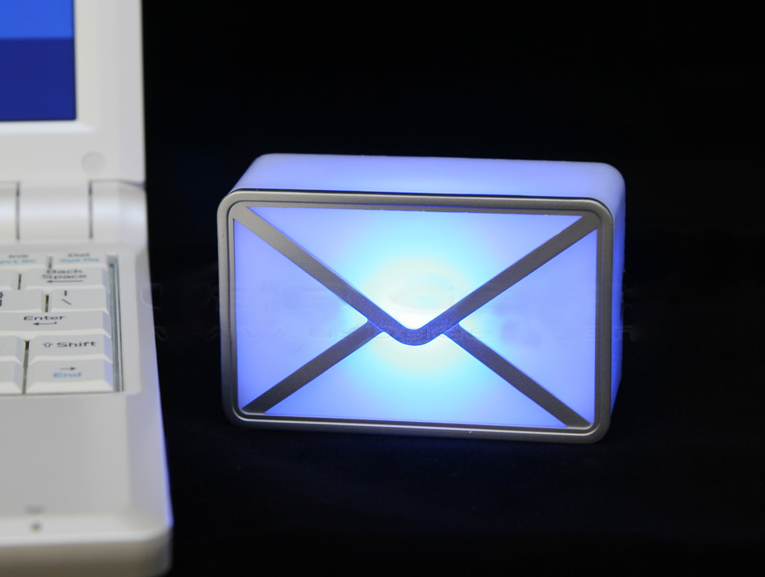 Is it just me or is everything getting brighter these days?
The new USB webmail /e-mail notifier lights up when "You've Got Mail." You might think it's pointless but think about it this way:
Step 1: Customize your mail settings at the office so all your notices from reception go into a special mailbox.
Step 2: Filter the mail with key words like: leftover, cookies, in, and kitchen to go straight to this special mailbox.
Step 3: Next time there is free food at your office your mailbox light will light up the second it arrives and you'll never have to worry about arriving too late only to get the sushi or obscure French pastry that no one wanted to eat.
Yes, its ideas like these that make something like this worth the $17 11 dollars and change.
This item comes in blue, red or green, but has me pretty annoyed that it so far is not compatible with the Mac. Boo.
Buy your very own USB webmail / e-mail notifier that lights up when "You Got Cookies"
Tweet
Pin It