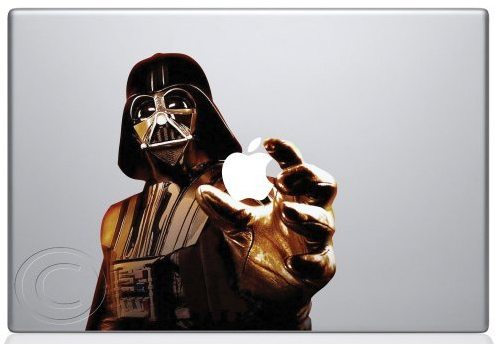 I'm quite the fan of this Darth Vader MacBook decal. It makes me happy.
I've been seeing quite a large number of very creative decals since first introducing MacBook decals way back when the MacBook first came out. Isn't it amazing what a little creativity can do?
So you may think that a trend like this is already over saturated, but I believe the best is yet to come. In fact, you can check out our online shop for what we believe are the best MacBook decals around.
Grab this vinyl decal here and join the Darkside
Tweet
Pin It