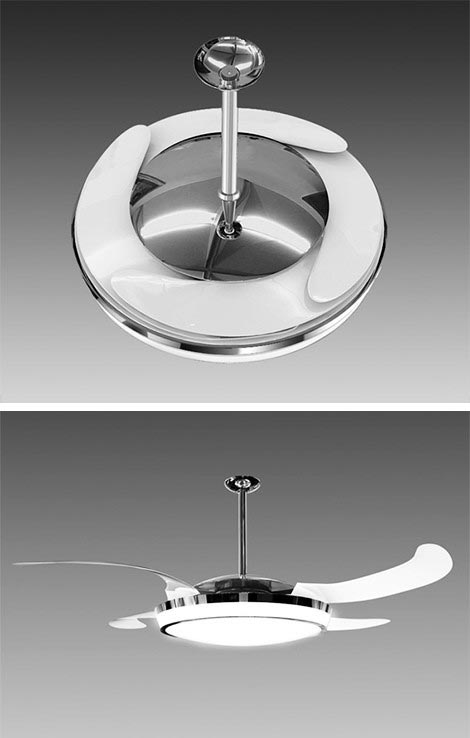 If you are anything like me you probably hate ceiling fans. Well I did, until I saw this great invention.
Fanaway Ceiling Fans are designed to retract so they look sleek, contemporary, stay dust-free and most importantly, don't look like a ceiling fan at all.
When the fan is turned on, the spinning motion brings the blades out using centrifugal force. It works like any other ceiling fan, but looks way cooler doing it.
Another cool invention I didn't think of. Oh wait, yes I did. Darn-it! Missed it again.
Get this awesome Fanaway Fan here
Tweet
Pin It