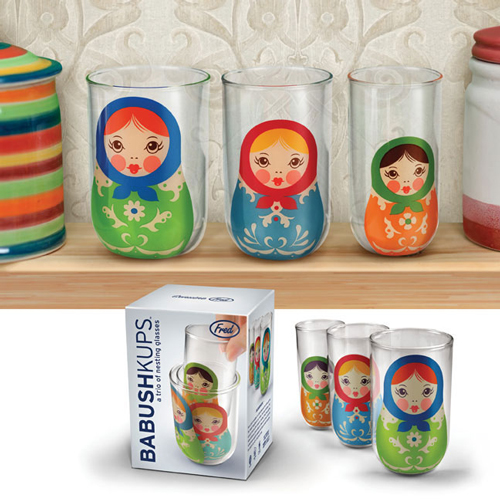 Thought I was going to say Babushkups, didn't you?
Nope! We have a super awesome celebrity blogger, Kelsey from The Anthology, letting us take a bit of a vacation on this one. These nesting glasses from FindMeAGift are a great gadget and a wonderfully creative idea for almost anyone. Kelsey might be a fashion expert but her creativity when it comes to cool gadgets has no boundaries! She has a few suggestions on who you could buy them for in the video below:
Take it away Kelsey!
Thanks Kelsey! Heelarious. Looks like you have as much fun reviewing gadgets as I do! You're welcome back any time!
Get your Babushkups online here
Visit The-Anthology to see more of Kelsey's adventures!
Tweet
Pin It