The Stampler of course!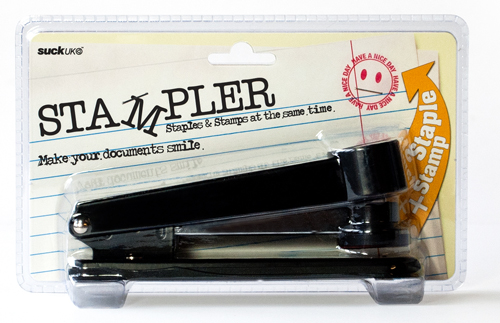 This cool product is called the Stampler. 1 part stamp, 1 part stampler and a whole lotta awesome. Not only does it do a fantastic job at joining pieces of paper together, or commonly (formerly) known as "stapeling" it also stamps at the EXACT SAME TIME!
Did you just fall off your seat? Cause I just did. Stamples. Life-changing.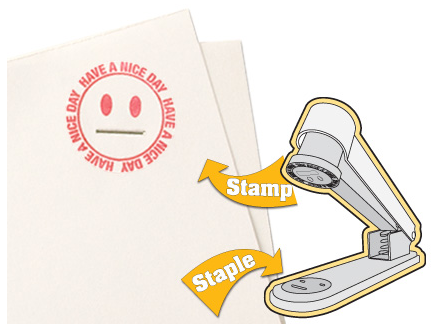 This little beauty adds absolute pleasure to your co-workers day. It's messaging tells them to "have a nice day", showing them you are loose and easy-going, but also lets them know that when it comes to keeping pieces of paper together you don't screw around.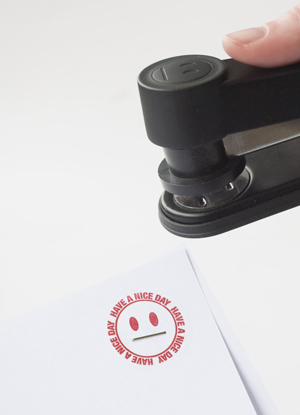 Above was a photo capture of the mind-blowing demonstration of how to Stample like a boss. It was very well received by our coworkers here at One More Gadget.
Once they came to they all assured me that they did in fact have a nice day.
Get your own wicked awesome Stampler here and stamp like a boss

Tweet
Pin It