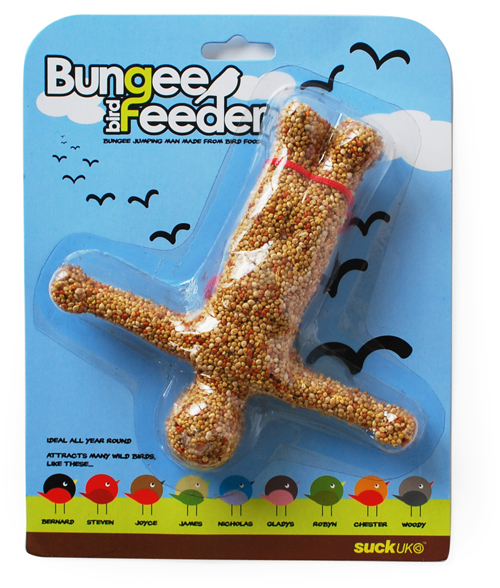 You've heard of birds on a wire, but how about a man on a string? Check this out! It's a cool bungee jumping dude, made entirely out of bird food.
Hey that rhymed!
Sort of.
But anyway. This bungee jumping man is a real pick-me-up. Not only do the peckish birds love pecking people, it's a pretty perfect platter for picky party poopers. Like squirrels for example.
Spring into action and get your bungee bird feeder from SuckUK here
The Deets
• Made out of bird seed
• Looks like a dude
• Works best if used in dry conditions
• Pretty package, nes pas?
• When you're feeling down, wait for spring. Get it? Get it? Nevermind.
{Buy It}

Tweet
Pin It