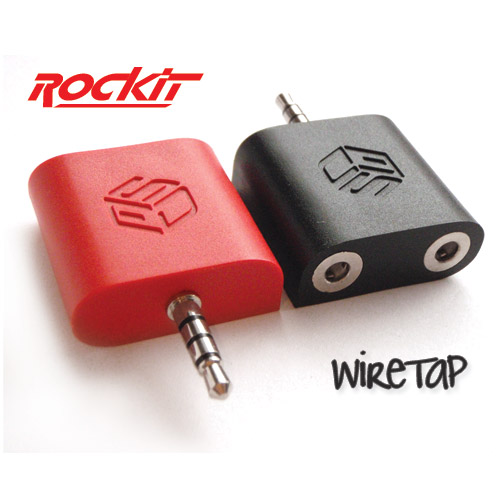 These handy little dongles are mic-headphone splitters called the Wiretap and the Rockit.
The splitters are dongle-style, compact, very well made and quite durable! Each dongle has it's own special function.
The Wiretap splits one headphone to two, while preserving microphone functionality on one side. Why might you need this? Well check it out:
• You can now use karaoke apps and voice modifying apps on your iPhone in real-time. Like Auto-Tune, I Am T-Pain and other awesome iPhone apps all while plugging it into your stereo at the same time.
• Answer a phone call in the car without fumbling with wires and listen to your call through your stereo hands-free.
• Using Square or Paypal 'Here' credit card readers works perfectly without losing your iPod or iPad's audio out functionality.
• You and your buddy can listen to the same iPod/iPad/computer/DVD player, just like regular splitters without loss of sound quality!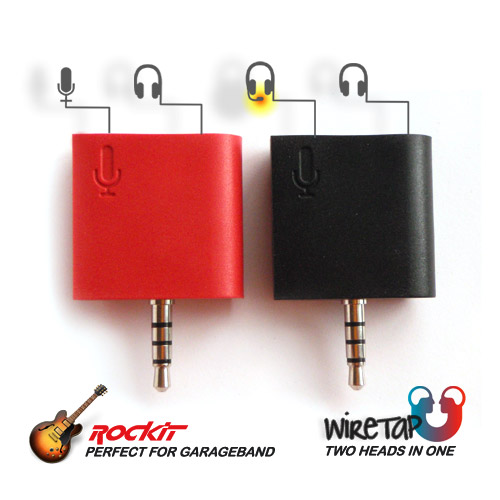 The Rockit splits the modern combo jack into the legacy 2-pin mic in, and 3 pin audio out jacks. This is good because:
• Use of legacy headsets AND microphones with modern devices.
• Split audio in and out for musical apps such as Garageband and many more so it's perfect for the DJ's out there.
These handy little gadgets are a must have for your musical devices. Grab 'em up quick!
Get your Wiretap or Rockit right here
Tweet
Pin It