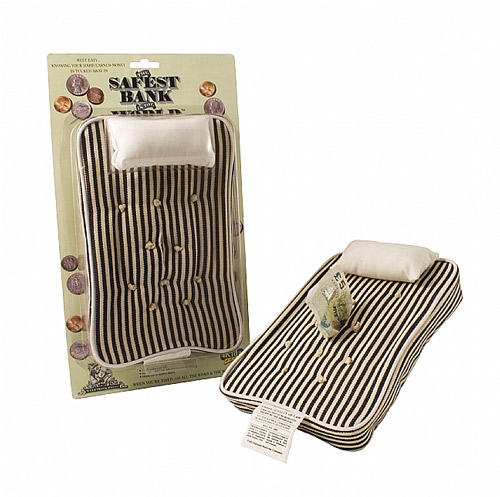 I always found the best way to save your money is by sticking it in your mattress. It is after all the safest bank for your money. Unless you are like that chick that stuck money in her mattress for like 25 years only to come home one day to find out her daughter surprised her by getting her a new bed. Yes. One that wasn't lumpy.
One that wasn't lumpy full of over a million dollars that is. Sucker.
Well all of that could have been avoided if she just had one of these awesome piggy bank Money Bank Mattresses. It's wicked. I also use it as a mattresses for my Michael Jackson Thriller Action Figure. Don't worry, it's bejeweled.
Get your Money Bank Mattress here
Tweet
Pin It