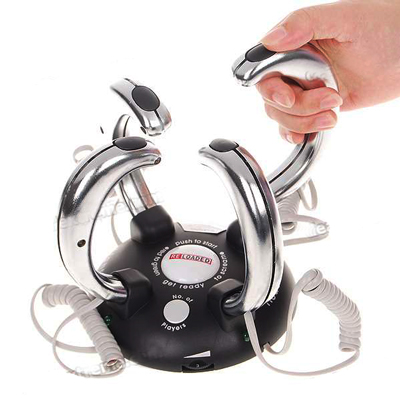 This is a 4-people lightning reaction revenge shock game. (requires 3 AA batteries). A bunch of sickos have turned this electric shock game into a drinking game. The only problem is the loser can't drink their beer because they are usually passed out on the floor twitching uncontrollably. But seriously. After a few drinks this is the best game ever.
This shocking drinking game comes with three electrifying settings:
• Lightning Reaction – slowest person gets a shock
• Lightning Reaction Extreme – only the fastest person escapes the shock
• Lightning Reaction Revenge – you choose who you want to shock – this time its personal
I tried this game once. It's not has bad a being struck by a Taser, but you'll still pee your pants.
Get your own electric party shock game and pee your pants with excitement!

Tweet
Pin It