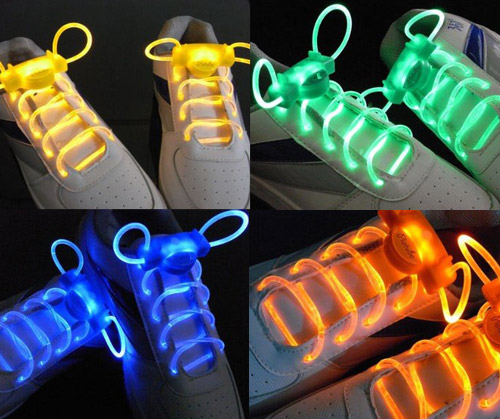 Every pair of kicks needs these. Light-up shoelaces man! LED ones!
Who says these are for kids. I am serious. Let's start a new trend. I'm doing it.
These awesome LED light-up shoelaces come in lots of sweet colours and they are easy to feed through your shoes. They replace your old shoelaces and work just as well at keeping your shoes on – AND THEY LIGHT UP!
You should look at my face right now. It's like this: :oO AHHHHH.
Get your own light-up shoelaces right here
Tweet
Pin It