A good Zamboni driver can do one lap of a rink in 60 seconds. Ironically and coincidentally, this watch does the same thing. The Zamboni driver counts the seconds of your way cool, super awesome hockey watch.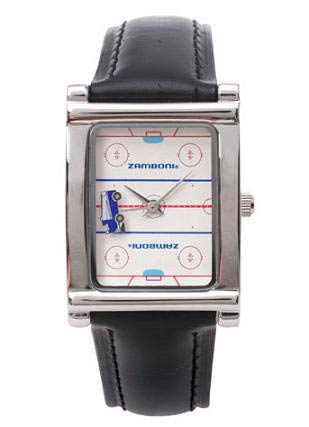 Yes. You are a hero. Its a known fact that every NHL player gets one of these from a loved one roughly 2 times a year and on Christmas Day. It makes sense when you think about it, what the heck would you buy someone whom you know has tonnes of money, a hot wife and really really likes hockey?
Yeah exactly. A Zamboni watch is a given.
Hit the jump for your very own NHLers perfect gift
Tweet
Pin It